PCHS JROTC Senior Army Instructor
Courses Taught:
JROTC I and JROTC II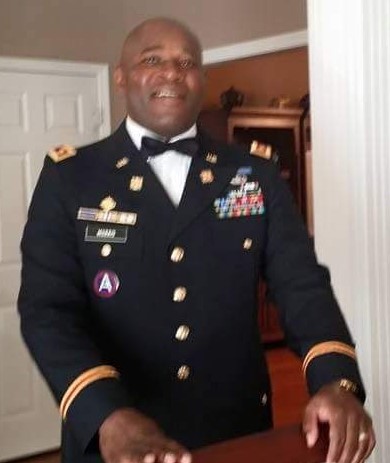 pike county high school jrotc Officer in Charge - 2009 - Present
Currently work at Pike County High School JROTC Senior Army Instructor. I just completed my 10th year of teaching I enjoy working with the staff and teaching our outstanding students to excel at the next chapter of their life after High School!
We have one of the best JROTC programs in the state according to ratings provided by U.S. Army Cadet Command. The programs tenets are "To Motivate Young People to Become Better Citizens" and that is a mindset that is practiced on a daily basis. The program assist the school in improving discipline problems, increase student attendance/GPA and most importantly it gives student a blueprint of what a successful future looks like. Also run a mentoring program for the school.
I have been stationed at various Military Installations throughout the United States and Overseas, such as: National Capital Region - Washington, D.C.; Fort Jackson, South Carolina (Basic Training); Fort Bragg, North Carolina; Fort Benning, Georgia; Schofield Barracks, Hawaii; Fort Lee, Virginia; Fort Leavenworth, Kansas; Fort Stewart, Georgia.
Overseas Tours: Camp Casey, South Korea; Schofield Barracks, Hawaii; Bagram Afghanistan (Operation Enduring Freedom); Baghdad, Iraq (Operation Iraqi Freedom); Camp Doha and Arifghan, Kuwait) and Operation Uphold Democracy - Port-au-prince, Haiti.
I am married to Mrs. Sharlene Morris for over 25 years and have one son C.J.
Head Coach Track & Field:
The program has won several Sectional and State Medals and the Girls 4 x 100 meter relay team won the school's first State Gold Medal in 2017.
We have placed 2nd in the State in the Boys High Jump (Silver Medal)
We have placed 2nd in the State in Boys 400m Dash (Silver Medal)
We have placed 3rd in the State in the Boys 4 x100 Meter Relay (Bronze Medal)
We have placed 2nd (twice) & 3rd in the State in the Girls 200 for the past 3 years (2- Silver Medals & 1 - Bronze Medal
Sectionals:
We have placed 1st in the Sectionals in the Boys High Jump (Gold Medal)
We have placed 1st in the Sectionals in Boys 400 Meter Dash (Gold Medal)
We have placed 2nd in the Sectional in the Boys 4 x 100 Meter Relay (Silver Medal)
We have placed 2nd and 3rd in Sectionals this past year (1 Silver and 1 Bronze Medal)
We have placed 1st and 2nd in the Girls 200 Meter Dash for the past 3 years (2 - Gold Medals & 1 - Silver Medal)
We have placed 2nd in Sectionals in the Girls 300 Meter Hurdles for the past 2 out 3 years (2 Silver Medals)