Courses Taught:
School Counseling and Assessments
Please take time to look through the helpful links we have added for Scholarship information, Bullying, Homework help sites and much more. For your convenience we have also added several forms you may need such as Registration forms, Transcript request, and Miscellaneous records request. We hope that you find this site helpful. If you have any questions please feel free to contact via email or via phone, both are located at the top of this screen. If you would like to fax your request you may send it to (334) 735-5219.
YOU MUST REMEMBER THAT SCHOLARSHIPS ARE NOT GIVEN TO THOSE WHO DO NOT WORK FOR THEM. ESSAYS ARE AN INTEGRAL PART OF THE PROCESS AS WELL AS COMMUNITY SERVICE. PLEASE KEEP TRACK OF YOUR COMMUNITY SERVICE HOURS TO PLACE IN YOUR FILE IN THE GUIDANCE OFFICE.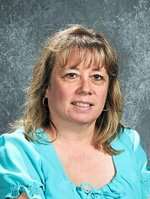 Educational Background
1977 Graduate of Montgomery County High School
1981 Graduate of Troy State University with a BS in Biology and Physical Science (Double Major)
2010 Graduate of Troy University with a MS in Counseling and Psychology
Teaching Experience
1991-1992 Secretary/Bookkeeper Shellhorn Elementary School
1992-1999 Science Teacher Grades 9-12 South Montgomery County Academy, Grady Alabama
1999-2003 9th Grade Physical Science Teacher Capitol Heights Junior High School, Montgomery Alabama
2003-2010 Science Teacher Grades 7-12 Pike County High School
2010-Present School Counselor Grades 7-12
Biography
I have lived in Northern Pike County for 37 years (near Shady Grove and Grady Alabama). I have four children and 1 stepdaughter. I also have 4 grandchildren ranging in ages from 21-3.